Class Descriptions
---
CRM & Ballet/Tap Combo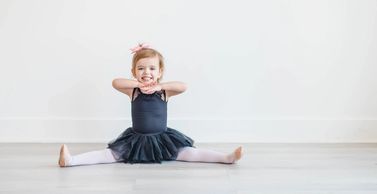 Creative Rhythm and MoveMINT (CRM) 18 months-2 yrs: this class hones in on developing major motor skills, refines coordination, explores movement through imagination and creative play, and develops rhythm through a song and dance format. CRM also introduces the dancer to appropriate classroom behavior and structure.
Ballet/Tap (Combo) 3-4 yrs: at an introductory level, this class explores the vocabulary of moveMINT for ballet and tap while also focusing on the mastery of balance and refinery of coordination. Combo I is for age 3 and Combo II is for age 4.
Ballet
Based on a formalized vocabulary of movement and gestures, this classical genre is the foundation for all dance forms and is recommended for all dancers to study. Studio of MoveMINT offers a variety of levels based on age and ability. Level placement may vary at instructor's discretion.
Pre- Pointe: this curriculum helps students build the strength and alignment necessary for pointe work.
Pointe Technique: additional classical ballet training- where the dancer dances on the tip of the toes in appropriate dance shoes.
Jazz
A fun but technical genre of dance, this class is high energy and requires a background in ballet. Students will focus on technique and flexibility through the exercise of learning rhythmic and stylized jazz combinations throughout the year. Studio of MoveMINT offers a variety of levels based on age and ability. Level placement may vary at instructor's discretion.
Modern/Contemporary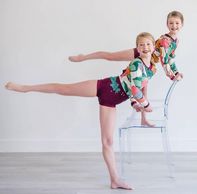 Modern: a rebellion against classical ballet, this genre of dance also has a formalized vocabulary of moveMINT. This free and expressive genre paved the way for other moveMINT forms such as contemporary and improvisation. Students will learn the fundamentals of this art form as well as explore the creative realms of improvisation and composition.
Contemporary: another extension of classical ballet, this dance form explores the connection of mind and body through fluid moveMINT all supported by lyrical intention from music. Students in this class will play with musicality and connect emotion to dance with full range of moveMINT.
Kidtemporary: an introductory contemporary class for those little movers! Students will learn beginner dance combinations and begin exploring how to dance from within to express emotion for their audience and for themselves!
Improvisation: the art and practice of spontaneously creating moveMINT through creative explorations
Composition: dancers will learn how to make a dance using elements of improvisation and choreography such as time, space, dynamics, etc.
Hip-Hop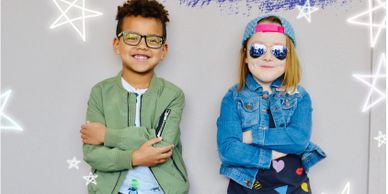 Hip-Hop: Often considered commercial dance and seen in music videos, this cardio dance form is meant to strengthen, help with coordination, build endurance and boost confidence.
Wee-Hop: this is an introductory hip-hop class for those little movers with sass and swag! Students will learn basic hip-hop technique, identify their dance personality, develop endurance and enhance coordination through the practice and performance of weekly combinations.
Special Classes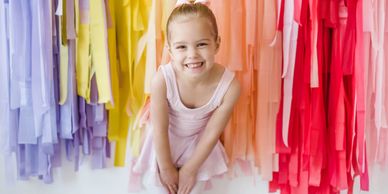 Tumble Tots 3-4 yrs: this introductory level class will focus on basic gymnastics skills such as front rolls, balance, coordination, strength and flexibility.
Technique: this class will focus on core strengthening, flexibility, turns and leap technique.
Acro: for the beginner to intermediate dancer, this class will focus on introductory gymnastics skills such as cartwheels, front and back walk overs, and aerials all while increasing balance and coordination.
Intro to Baton Twirling: come learn fundamentals in this Intro to Baton Twirling class for ages 5 and up. Children will learn the basics with friends to begin their journey as a twirling athlete. Please bring your own baton.